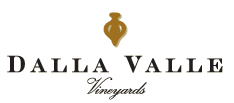 How Alexander describes Dalla Valle:
"Dalla Valle is the original Cult Winery of Napa Valley, and it is impossible to not fall in love with their wines; their approach to Organic farming, or their two adorable corgis. I don't know anyone in Napa who breathes and lives the vines as much as Maya Dalla Valle. Their wines are consistently the highest-scoring wines in Napa and never disappoint. This is as close to perfection as you get!"
Naoko Dalla Valle and Maya Dalla Valle
Red: Cabernet Sauvignon Blend
​
Dalla Valle Cabernet Sauvignon 2020 - 95 points (Wine Advocate)
Wines by Alexander, a Quebec wine agency, is proud to present Dalla Valle.
Dalla Valle was originally purchased by Gustav and Naoko Dalla Valle in 1982. Their wines improved throughout the late 80s and early 90s as the vineyard matured, however, tragedy hit the family, and in 1995 Gustav Dalla Valle died in an accident. This left Naoko to take the helm. Their only daughter Maya showed an early interest in the wine industry and Naoko encouraged her to study and learn. She studied at both Cornell as well as Bordeaux University. She also gained valuable experience at Bodega Rolland, Ornellaia, Petrus and Chateau Lafleur. In 2017 she returned to the family winery to help her mother and continue the Dalla Valle legacy. Dalla Valle wines are Cabernet-based, fully estate-grown and they are certified Organic. Dalla Valle has one of the strongest technical teams in Napa, along with Naoko and Maya Dalla Valle, they also have Andy Erickson (Screaming Eagle, Favia) as consulting winemaker and Michel Rolland as blending consultant. Maya is now the chief winemaker, and the future has never looked so bright.
DALLA VALLE WINES AVAILABLE AT THE SAQ