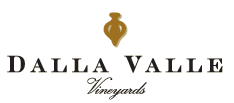 How Alexander describes Dalla Valle
"Dalla Valle has one of the strongest technical teams in the wine industry, with Andy Erickson, Michel Rolland and Maya Dalle Valle there is no stopping what this 'Cult' Californian winery can achieve. The wines have a true sense of place without being flashy or showy, these wines belong in every Californian collector's cellar."
Dalla Valle was originally purchased by Gustav and Naoko Dalla Valle in 1982. The wines improved throughout the late 80s and early 90s as the vineyard matured, however, tragedy hit the family and in 1995 Gustav Dalla Valle died. This left Naoko to take the helm. Their only daughter Maya showed an early interest in the wine industry and Naoko encouraged her to study and learn. She studied at both Cornell as well as Bordeaux University. She also gained valuable experience at Bodega Rolland, Ornellaia, Petrus and Chateau Lafleur. In 2017 she returned to the family winery to help her mother and continue the Dalla Valle legacy. Dalla Valle wines are Cabernet-based, fully estate-grown and they practice sustainable farming practices. Dalla Valle has a strong technical team, along with Naoko and Maya Dalla Valle, they have Andy Erickson (Screaming Eagle, Spottswood) as chief winemaker and Michel Rolland as blending consultant. Maya is looking to take the reins in the following years and has the vision of pushing the Dalla Valle to new heights.
DALLA VALLE WINES AVAILABLE AT THE SAQ
DALLA VALLE WINES AVAILABLE THROUGH PRIVATE IMPORTATION